CABLE ASSEMBLIES • WIRING HARNESSES • ELECTRO-MECHANICAL ASSEMBLIES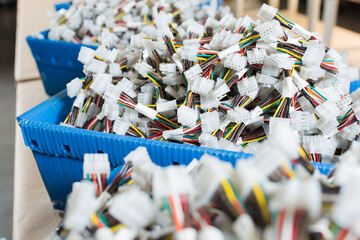 MCX, Inc. is committed to consistently providing the highest quality assemblies, delivered timely, to meet or exceed all of our customer's requirements.
We attain these goals by providing a positive atmosphere for our workers, including a suitable working environment, proper tooling, adequate training, and interactive management support, which encourages them to work each day as a team.
Through the team approach, our employees identify concerns and enhancements and make process improvements in a controlled manner which continuously increases our ability to meet and exceed our customer needs and to meet the requirements of the AS9100D(2016) standard.

2811 Broadmore St. Ste. 301 Klamath Falls, OR 97603 • 541-884-4004 • 800-835-5356
©2020 BY MCXINC.COM Site by XLR8